Exploring Krakow: guide to must-see attractions and activities
Krakow, a city steeped in history and culture, offers a wealth of attractions and activities for visitors to enjoy. Whether you're interested in exploring its rich heritage, indulging in delicious cuisine, or seeking some adventurous fun like, for example, axe throwing – Krakow has something for everyone.
Historical monuments:
Old Town (Stare Miasto):
Begin your journey in the heart of Krakow's Old Town, a UNESCO World Heritage site. Here, you can stroll through the picturesque Main Market Square (Rynek Główny), visit St. Mary's Basilica, and admire the stunning Cloth Hall (Sukiennice).
Don't forget to stop for a traditional Polish pretzel (precel) from a street vendor while exploring the charming streets.
Wawel Castle and Cathedral:
Perched on a hill overlooking the Vistula River, Wawel Castle is a symbol of Krakow's royal past. Explore the castle's magnificent chambers and visit Wawel Cathedral, the final resting place of Polish kings.
Kazimierz (Jewish Quarter):
Discover the vibrant Kazimierz district, home to historic synagogues, quirky cafés, and bustling markets. Don't miss Schindler's Factory Museum for an immersive look into WWII Krakow.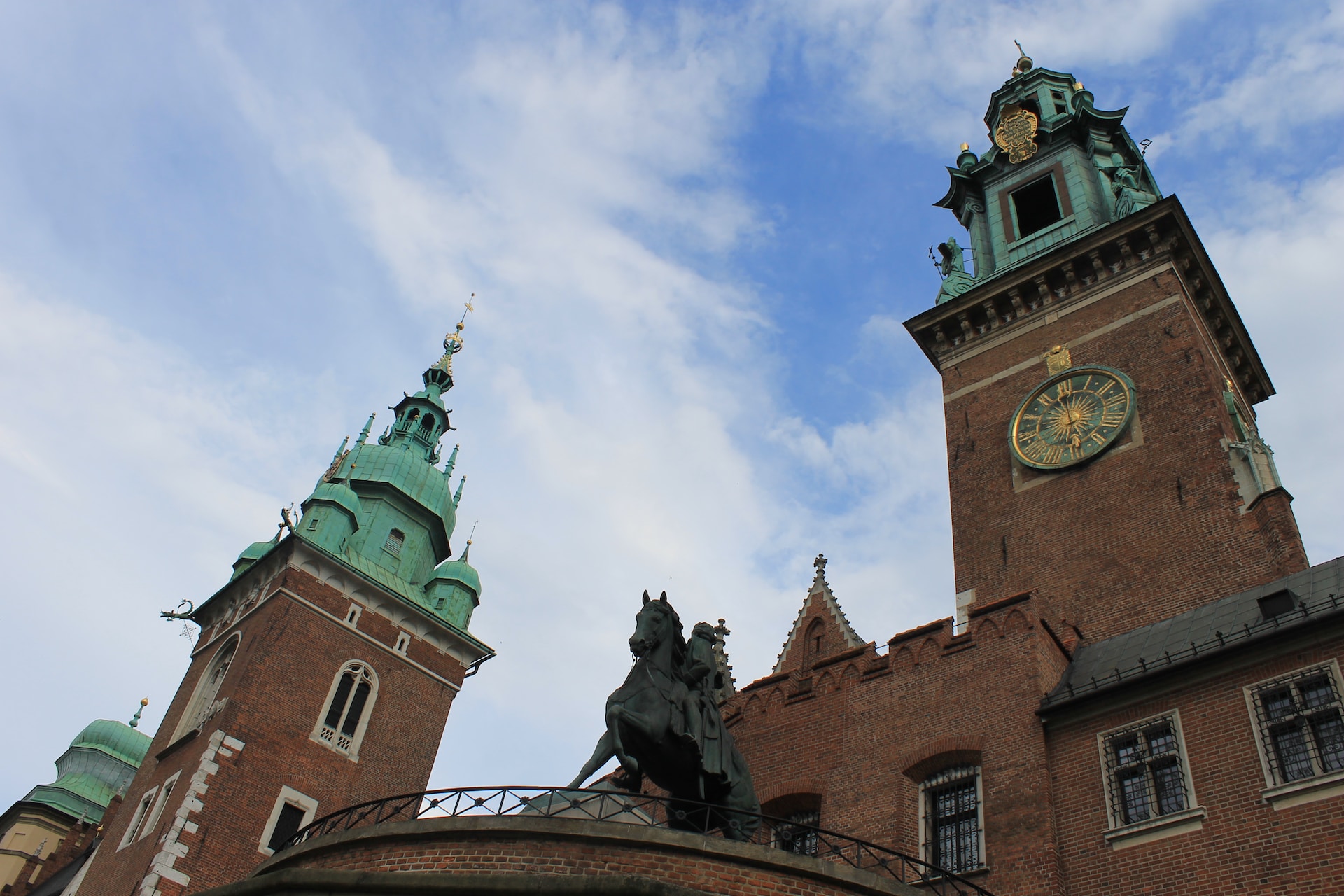 Delicious polish cuisine:
Krakow is a food lover's paradise. Try:
traditional Polish dishes like pierogi (dumplings),
kielbasa (sausage)
hearty soups
sample local pretzels from a bakery to satisfy your cravings.
Near Krakow:
Zakopane day trip:
If time allows, take a day trip to Zakopane, a charming mountain town nestled in the Tatra Mountains. Enjoy hiking, shopping for local crafts, and experiencing the unique highland culture.
Wieliczka salt mine:
Venture underground to explore the Wieliczka Salt Mine, a labyrinth of chambers, tunnels, and chapels carved from salt. It's a UNESCO World Heritage site known for its awe-inspiring beauty.
Other:
Vistula River:
Enjoy a leisurely stroll along the Vistula River's banks or take a boat cruise to see the city from a different perspective.
Axe-throwing adventure:
For an exhilarating experience, try axe-throwing in Krakow. Several venues offer this unique activity, providing both fun and a taste of medieval warrior skills.
Krakow's nightlife:
As the sun sets, Krakow comes alive with a vibrant nightlife scene. Enjoy live music, dance clubs, and cozy bars throughout the city.
Plan your perfect day in Krakow!
Krakow's diverse attractions offer something for every traveler, from history enthusiasts to adventure seekers. So, grab a pretzel, immerse yourself in the city's rich heritage, and create unforgettable memories in this captivating Polish gem.
If you're a fan of attractions that guarantee some adrenaline – you've come to the perfect place! We invite you to try your hand at axe throwing. Find out more at https://axenation.com.pl/en/axe-throwing-krakow/!