Indoor adventures in Krakow: rainy day fun
When the weather in Cracow takes a rainy turn, there's no need to fret. The city offers a fantastic array of indoor activities to keep you entertained, from exploring world-class museums to unleashing your inner lumberjack with some axe-throwing. Here's a list what to do in Cracow when the weather is bad.
Don't get bored in Cracow!
1. MOCAK Museum of Contemporary Art:
Dive into the world of modern art at the Museum of Contemporary Art in Kraków (MOCAK). Explore thought-provoking exhibitions, avant-garde installations, and cutting-edge sculptures that will challenge your perspectives.
2. Trampoline Park Fun:
Bounce away those rainy day blues at one of Kraków's trampoline parks. With wall-to-wall trampolines, foam pits, and slam dunk zones, it's an exhilarating experience for all ages.
3. The Theater Experience:
Kraków boasts a thriving theater scene. Catch a live performance at one of the city's theaters, whether it's a classic play, a contemporary drama, or a lively musical.
4. Channel Your Inner Lumberjack:
Head to an indoor axe-throwing venue for an adventure that combines skill, competition, and excitement. Axe-throwing is a unique and thrilling way to spend your rainy day.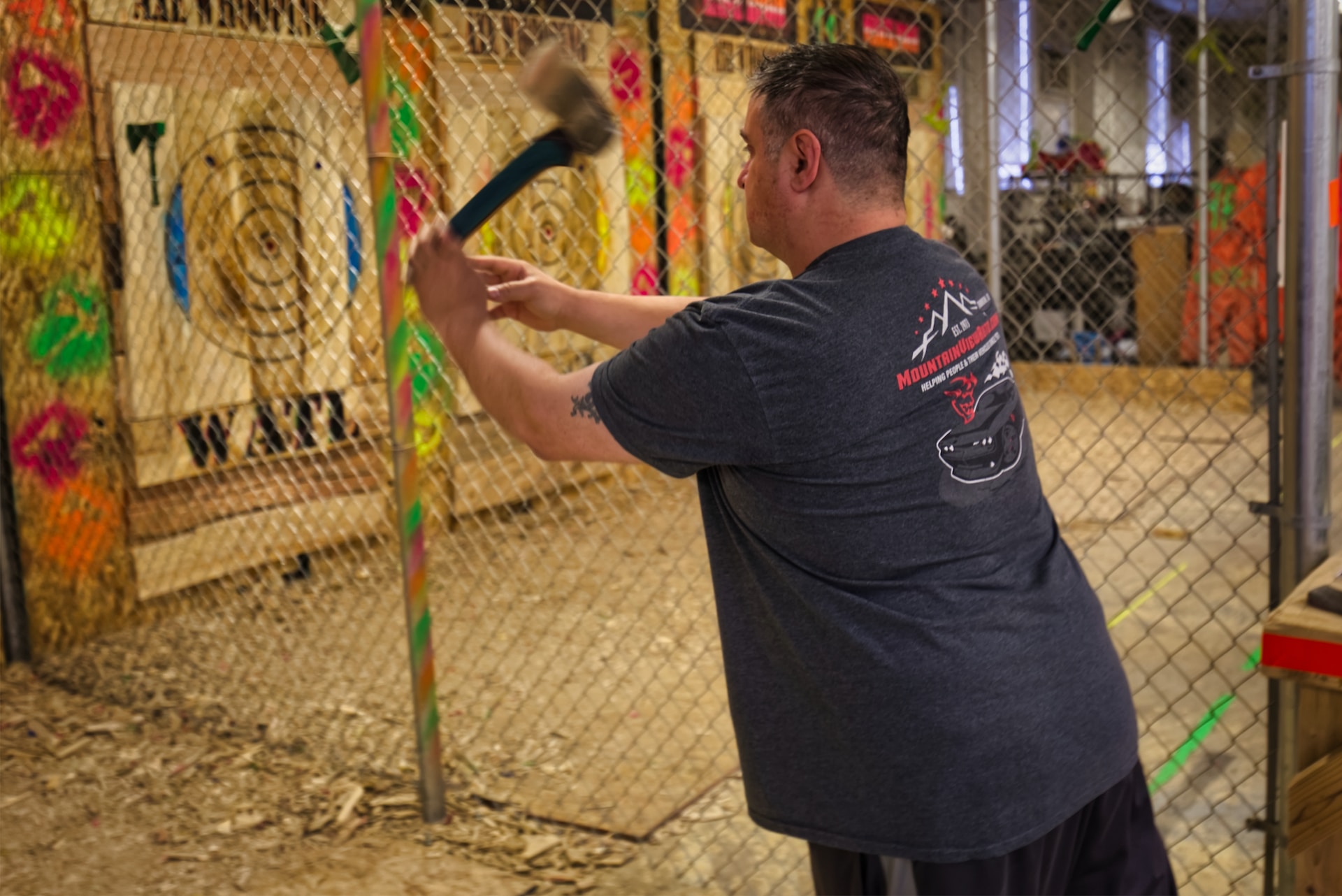 5. Relaxing by the Water:
Seek refuge from the rain at an indoor swimming pool or spa facility. Take a dip, unwind in a sauna, or indulge in a spa treatment for a pampering experience.
6. Escape Room Challenge:
Gather your friends or family and immerse yourself in the thrill of an escape room. Solve puzzles, crack codes, and work together to beat the clock and "escape" from a themed room.
7. Shopping and Cafés:
Explore Kraków's many shopping malls and boutique stores. Afterward, warm up with a hot drink at a cozy café, where you can savor a delicious pastry or a freshly baked pretzel.
8. Learn Something New:
Consider enrolling in a workshop or class. Kraków offers options ranging from cooking classes to pottery workshops, providing a chance to acquire a new skill.
9. Cultural Centers and Libraries:
Visit one of Kraków's cultural centers or libraries, where you can attend lectures, readings, and exhibitions. It's an excellent way to engage with local culture and intellectual pursuits.
10. Gaming and Amusement Arcades: – Enjoy a dose of nostalgia at one of the city's gaming or amusement arcades. Play classic video games, try your luck at pinball, or challenge your friends to air hockey.
Plan a day in the city of attractions
Rain or shine, Kraków offers an abundance of indoor activities that promise to keep you entertained and inspired. So, grab your umbrella, venture out, and enjoy the vibrant culture and exciting adventures this historic city has to offer. And don't forget to treat yourself to a warm pretzel along the way!
If unique attractions that are memorable and will give you some adrenaline rush appeal to you – you are cordially invited to try axe throwing! Please visit our website https://axenation.com.pl/en/indoor-activities-in-cracow-12-best-things-to-do-in-krakow/!